"09.09.09" release to celebrate the TR-909
"09.09.09" release to celebrate the TR-909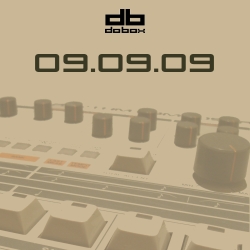 Just like the Rhodes piano, the Hammond organ and the Stratocaster guitar left their mark forever in the world of musicmakers, so did the ]]>Roland TR-909 drum machine]]>. The successor to the also classic TR-808, the TR-909 can be heard in a large number of electronic dance music tracks created over the last 25 years. Its sound is unique, classic and often imitated by many other hardware devices and sound-generating software. On this appropriate day in history…09.09.09 (September 9th, 2009), we commemorate this legendary machine by presenting to you these seven tracks laden with 909 sounds or very inspired by them. Celebrate with us by downloading this release, loading it into your favorite player, and as we like to say….BANG IT!!
The Rhythmist - "Darling"
Qorser - "Carbonated 909"
Lucas Rodenbush - "789"
El Gato #9 - "The Number 9"
Lucas Rodenbush - "Timing Is Everything"
Qorser - "bdsdltmthtrshcchohcr"
The Rhythmist - "Percussion Storm"