Qorser returns with "Sol Goes Nova"
Qorser returns with "Sol Goes Nova"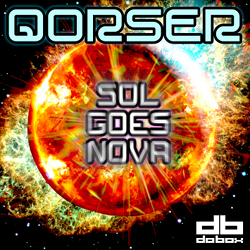 Ladies and gentlemen, we are very happy to announce the long awaited return of Qorser who brings us a sizzling new release to start off the new year and a new decade. Although the theme of "Sol Goes Nova" is about the imminent destruction of our beloved sun sometime in the very distant future, the sounds of these five tracks will keep your spirits up and your body moving. If there were a dancefloor in outer space, these beats would be what should be pumping out of the speakers. We invite you all to come and download yourself a healthy dose of other-worldly funk.
Artwork by ]]>Steve Cooley]]>
Sputnik
Callisto
Sol
Vacuum
Shattered Sphere