News
News
Posted: 2008-10-07 00:00
Release page:
Posted: 2008-09-14 00:00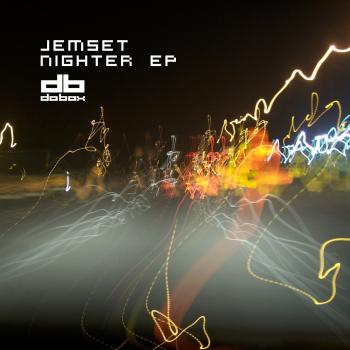 He helped kickstart the summer for us this year, and now Jemset is back to help finish it off right with the 'Nighter EP'. When the sun goes down and the city lights up the sky, it's time to turn the volume up on this release. 'Nightlife' starts things up with its atmospheric chords and infectious pulsing beat. He then takes us on a deep cerebral trip with 'Intimate Night' before hitting us with the chaotic grooves of 'D.S'. Jemset definitely delivers the goods again, and we hope you enjoy it!
Nightlife
Intimate Night
D.S
Posted: 2008-08-08 00:00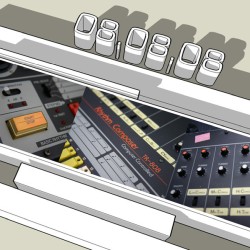 As KRS-One once proclaimed, "The TR-808 is coming!" Actually, it's
always been here and has never left. Since it's release in 1980, the
sounds of the Roland TR-808 drum machine can be heard in countless songs
across several genres of music. Even though musicians dissed it when it
was first released for not sounding like real drums, it's unique sound
has allowed it to stand the test of time. We wanted to give tribute to
this grand-daddy of drum machines with a special release, and it only
seemed appropriate to do today…08.08.08. Download it and let those
kick drum, cowbell and other classic sounds vibrate your eardrums!
Qorser - Carbonated 808
Boxbanga - DrumEngine
Number 8 - Suede Kicks
Leathal - Eight0Eight08
Posted: 2008-07-21 00:00
DoBox's own Derek Scott joins a gang load of well-known Techno talents for a special release on SIXONESIX:
2 DISC LIMITED EDITION CD - Available Exclusively From ]]>6ONE6]]>
DIGITAL DOWNLOADS:
]]>KOMPAKT]]>
]]>JUNODOWNLOAD]]>
]]>DOWN]]>
Release page:
Posted: 2008-06-23 00:00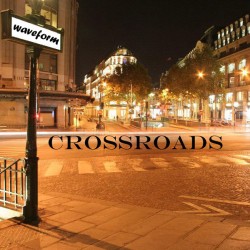 We all come to them at some point in life, sometimes more than once. We're talking about crossroads. And Waveform has a great 4-tracker that makes for a very appropriate soundtrack for when you do reach that point…and we mean that in a good way. Deep, moody and thought-provoking, 'Crossroads' is one release that will definitely get you in a zone. Waveform has a great knack for creating emotive music that makes you not want to sit still, and this release is no exception. So load it up, and turn it up!
Crossroads
Downtown District
Silence Of A Subway
Urban Tunes
Complete Release
Posted: 2008-04-28 00:00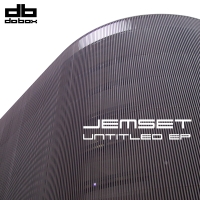 The weather around here is warming up, and so will your speakers after you play this new release. French Techno maestro Jemset presents us with his 'Untitled EP'. But these beats are so good, the release really doesn't even need a name. 'Invitation' is appropriately the first track, and gets things pumped up with its pulsing groove. Then it's time to have a seat (or not) for the 'Galactic Dinner'. Thick and meaty, this tasty track will definitely feed your head and your feet. Jemset definitely brings his own style to the Techno table, and we're sure you will all agree that it's a style worth listening to. Enjoy!
Invitation
Galactic Dinner
Posted: 2008-03-21 00:00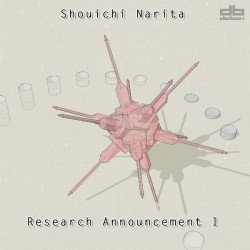 Our latest release comes all the way from Japan, and it's definitely going to satisfy…especially all those digital dj's out there. Shouichi Narita presents us with 'Research Announcement 1′, which by the name hopefully means there will be more to come. These seven tracks are serious movers. No frills, just good raw grooves. Get your speakers ready because here comes the bizness!
Plasticsoul
Parts OF Voice
Kölner Dom
Emergency
Tonight Is Still Continue
Midnight Highway
Diskboy
Posted: 2008-03-02 00:00
Next Friday (March 28th), Derek Scott will be dj'ing on ]]>DEFSF's Radio Integrated]]> show. The show happens every Friday from 9pm - 1am, and is broadcast live from Bliss Factory Studios. Be sure to tune in!
Release page:
Posted: 2008-01-23 00:00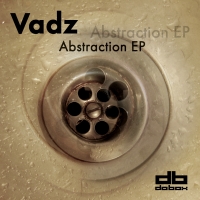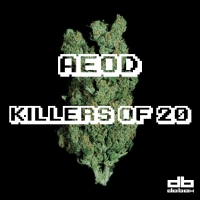 We've got a double-header today folks! Two strong releases from some real Techno powerhouses. First up we have a 4-tracker from the Russian secret weapon, Vadz. 'Abstraction EP' is an intense sonic journey that's full of powerful synths and sharp percussion. Rubetz also joins in the fun with a remix of the title track. Definitely a release not to miss.
Abstraction v2
Abstraction (Rubetz 2007 re-edit)
Plasticine Keeper
Discocuntine
Next up we have the heroes from Downingtown, Pennsylvania. AEOD hit us with their 3rd release for DoBox, and it's a big one weighing in with eight tracks of psycho-sonic goodness. These guys always bring the force and funk, and 'Killers Of 20′ is no exception. So feed the ones and zeros from both of these releases to your speakers at once!
A Place Beyond Space
Deception
Spider Blue
Trinkit
Window Of Innocence
Bronx 1960
Field Okie Cover 1
On The Edge
Posted: 2008-01-21 00:00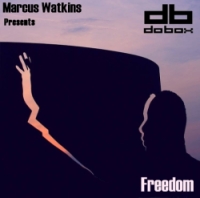 Marcus Watkins from ]]>Random Access Recordings]]> has put something really special for you all to help celebrate Martin Luther King Day. We proudly present to you 'Freedom', a DJ mix of tracks from the DoBox compilation 'Resurgence'. Here's what Marcus himself has to say about it…
In today's world, freedom is taken for granted. And with so much conflict and not much
resolution, it is important that we find common ground. Music is that common ground. It is a
universal language spoken and understood by all. What is so great about our music is that it unites us as "one nation." "One Nation" underground, that is. We come together to celebrate, dance, rejoice and express ourselves, and don't care about what no one thinks. In my opinion, if Dr. Martin Luther King wasalive, he would need to look no further than electronic music to get a glimpse of his dream. This DJ mix is dedicated to a never forgotten hero, Dr. Martin Luther King on his birthday and to all of the freedom fighters worldwide. Keep hope alive!!!
-Marcus Watkins
Also in celebration of Martin Luther King Day, The Big Love Show on Stanford University's radio station ]]>KZSU]]> will be extended an extra hour (3pm - 7pm). The guest DJs will be DoBox artists Qorser and Derek Scott, and the Leath Brothers from ]]>El Otro Mundo]]>. Tune into 90.1 FM or visit ]]>http://kzsu.stanford.edu]]>.
Peace and power to the people!
Release page: